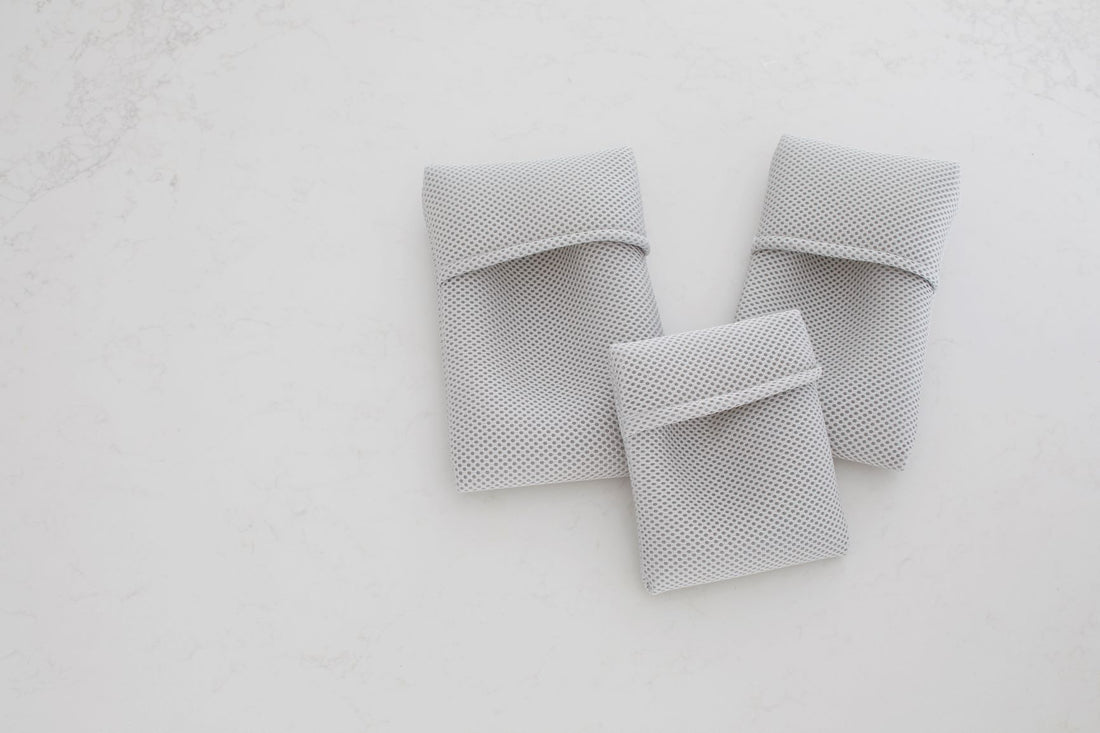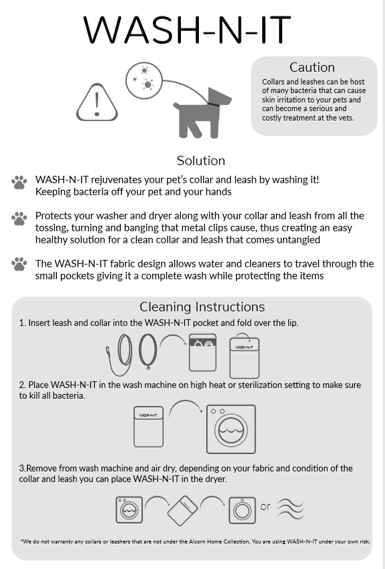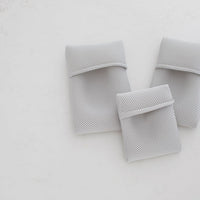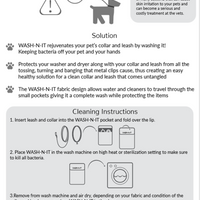 Washn-It 8"x5"
Collars can be the host of many bacteria's that can cause skin irritation for your pets and can become a serious and costly treatment at the vets.
Bacteria naturally on your pet's skin grows over time on the wet fabric and can turn into staph bacteria, which can cause rashes, skin irritation, fever, cause other infections, inching, inflammation sores, hair loss along with pain discomfort.
The bacteria can be transmitted easily from animal to animal and in some cases from animal to human. Leashes can also be a carrier of bacteria's.
Washn-it not only rejuvenates your pet's collar and leash by washing it, it also helps to keep bacteria off of your pet and your hands.

Washn-it protects your washer and dryer along with your collar and leash from all the tossing, turning and banging that metal clips can cause, and creates an easy healthy solution for a clean collar and leash that comes out untangled.
Cleaning instructions: Insert fabric leash and fabric collar into the washn-it pocket and fold over lip. Place washn-it in the wash machine on high heat or sterilization setting to make sure to kill all bacteria. Remove from wash machine and air dry, depending on your fabric and condition of your collar and leashes you can place washn-it in the dryer.
The washn-it fabric design allows water and cleaners to travel in through the small pockets giving it a thural wash along with protecting the items.
*We do not warrant any collars or leashes that are not branded under the Jo Alcorn Collection.  You are using washn-it at your own risk.