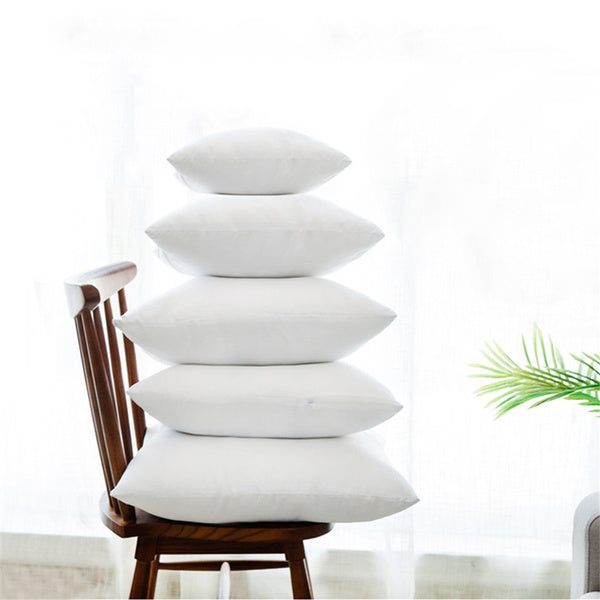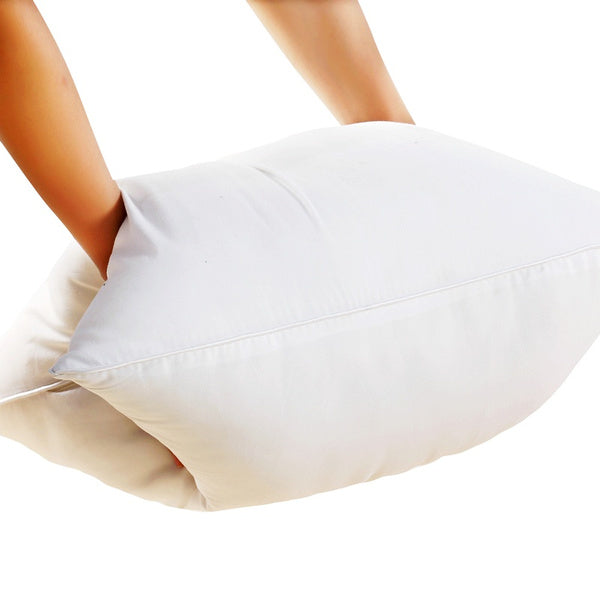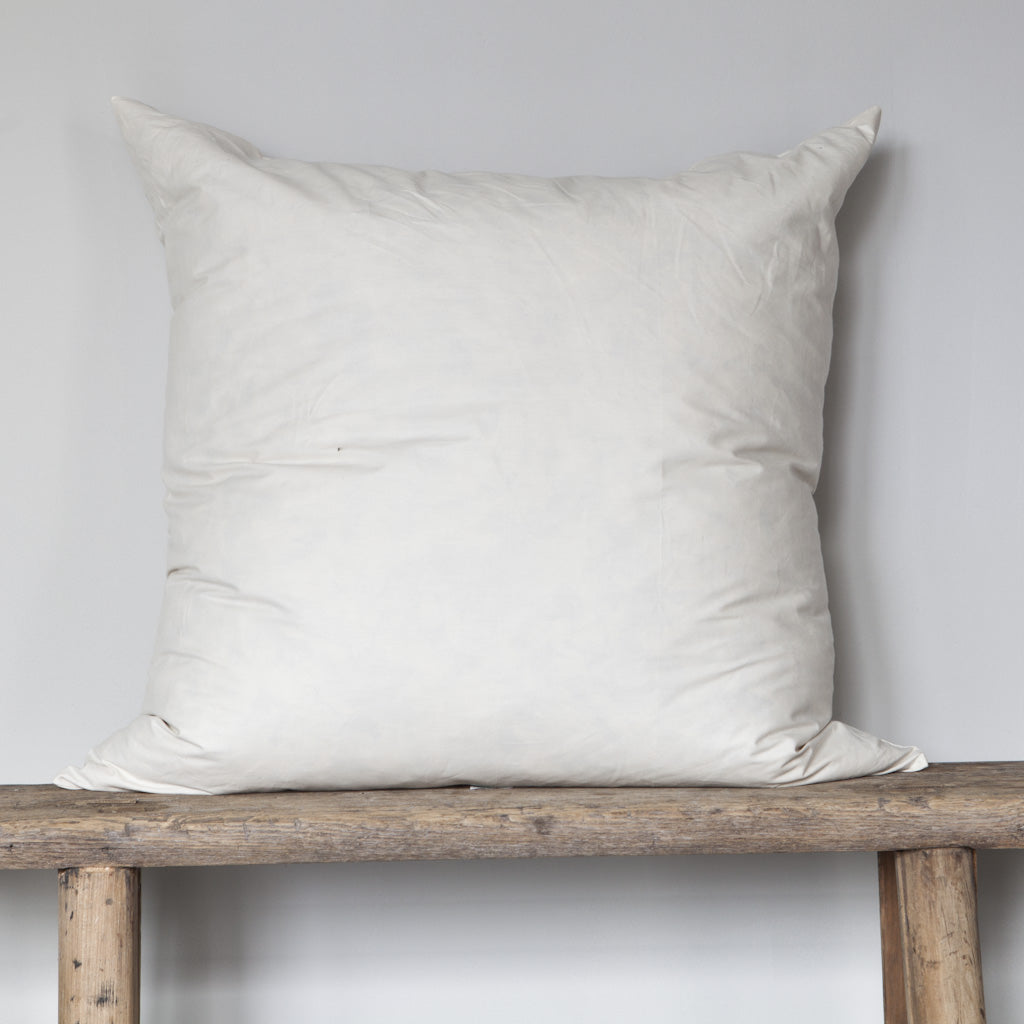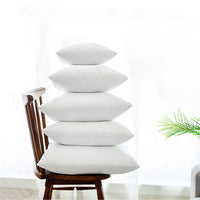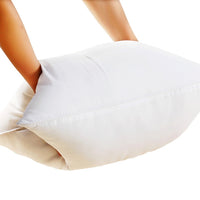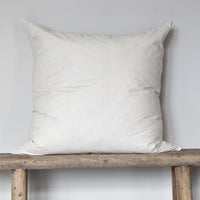 Pillow insert (down alternative fill) give your pillows their plump shape without using down or animal feathers. Have the comfortable down fill without the feathers poking you. 
Inserts are fully washable, hypoallergenic, dust mite control and sustainable.
They will also give you the perfect pillow "karate chop" finish. 
A pillow insert, also known as a pillow form, is simply a plain-covered pillow designed to be used with a decorative outer pillow cover. When selecting the pillow insert size, keep in mind that the insert should always be the same or a bit larger than the finished cover size. This keeps your cover taut. How much larger is a matter of personal preference and the style of the pillow cover. For example, an 18" x 18" finished pillow cover for an 18" x 18" insert. An inch smaller on the cover is also a nice, chubby look: a 17" x 17" finished pillow cover for an 18" x 18" insert.