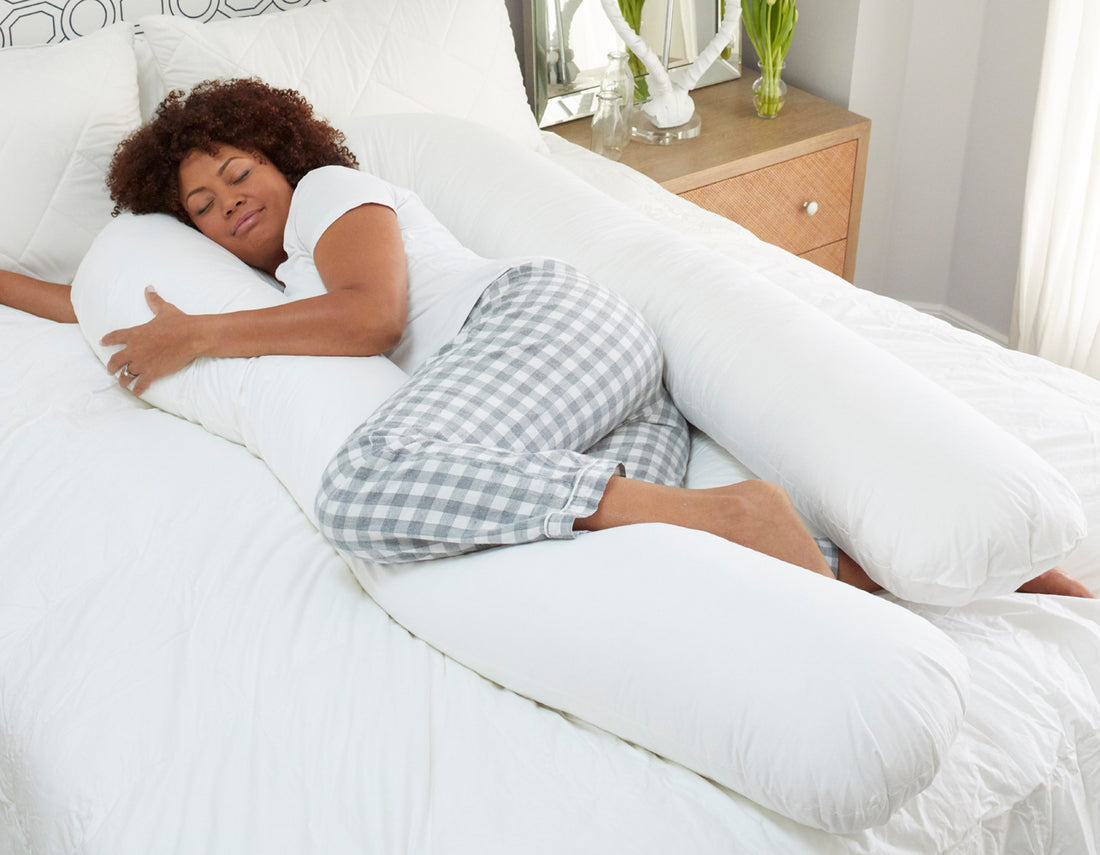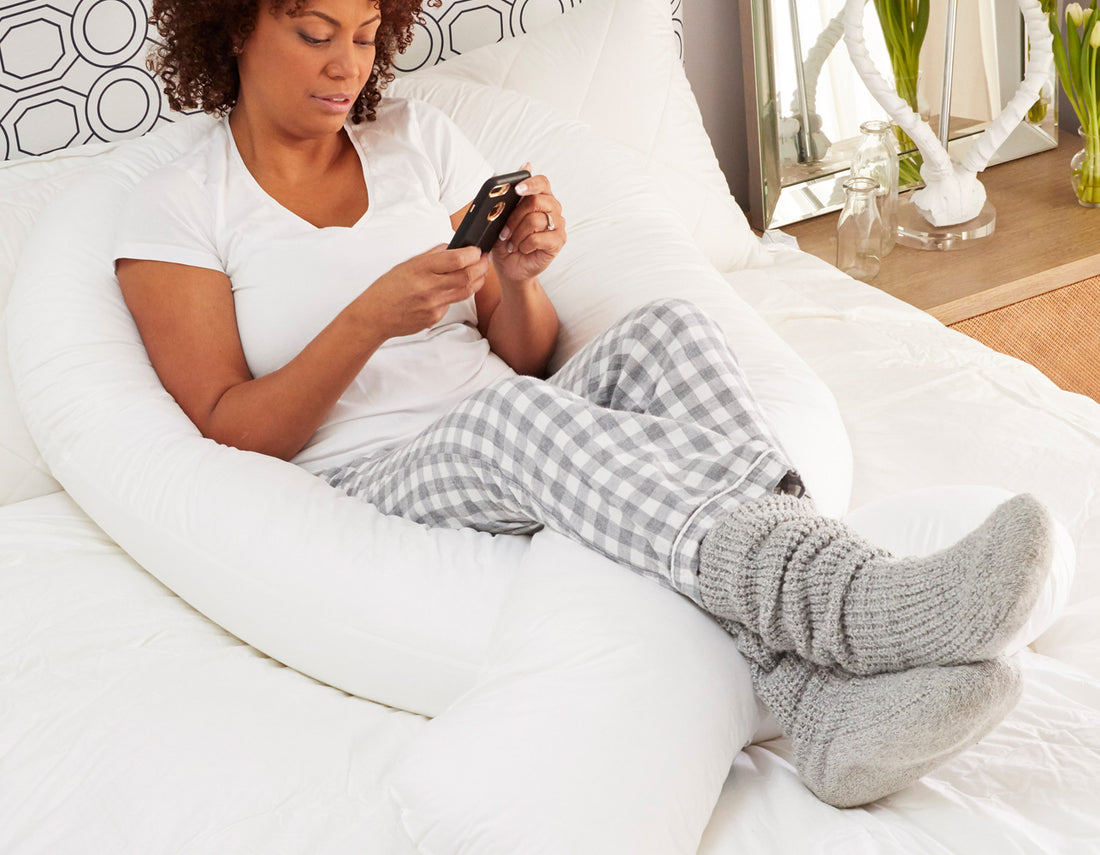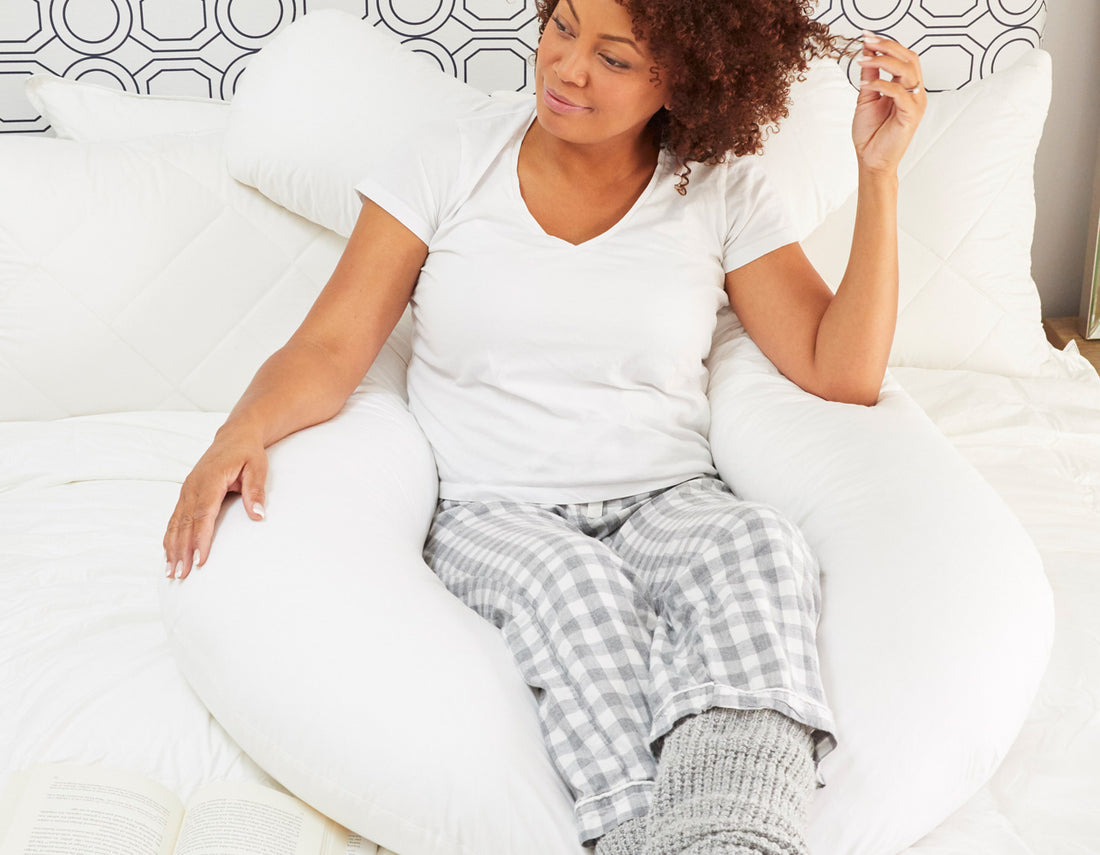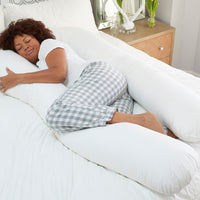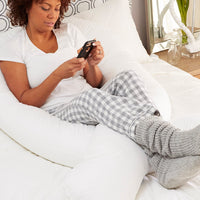 The Jo Alcorn body pillow goes above and beyond what is currently available in the market. The pillow filling which has been proven to be more comfortable, as well as healthier, thanks to being hypoallergenic, dust mite control and animal cruelty-free.
Fully Washable
Hypoallergenic
Down Like Comfort/Animal Cruelty-Free
Recyclable
Dust Mite Management
Routine Care
 Detergents: All home laundry detergents are approved for use as long as the manufacturer's instructions are followed.
Machine washing: Wash separately, at WARM or PERMANENT PRESS setting. Always balance the load. For best results, use a front loading washer.
Machine drying: Tumble dry at PERMANENT PRESS setting. Note: Th pillows may take a few hours to completely dry depending on your machine. For additional agitation, place clean tennis balls in with the pillow. Maintain dry cycle until the pillows are light and fluffy. If necessary, air dry (cool down) for an additional thirty to sixty (30-60) minutes, depending on your equipment. NEVER leave a pillow in a dormant dryer after the drying cycle is over. Use the cool-down cycle, or remove the article(s) immediately from the dryer.